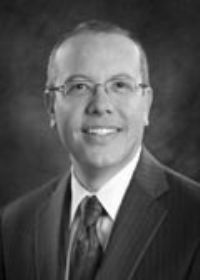 Fifth Board District
Darrel J Papillion

Darrel J. Papillion is a partner in the Baton Rouge firm of Walters, Papillion, Thomas, Cullens, L.L.C., where he handles plaintiff personal injury and wrongful death cases. He received a BA degree in 1990 from Louisiana State University and his JD degree in 1994 from LSU Paul M. Hebert Law Center. He was admitted to practice in Louisiana in 1994. He served as a law clerk for Louisiana Supreme Court Chief Justice Catherine D. Kimball from 1994-95 and practiced in New Orleans for several years before moving to Baton Rouge in 1999.

Darrel is a co-chair of the Louisiana State Bar Associationís (LSBA) Continuing Legal Education Committee and a member of the Access to Justice Policy Committee. He has served as a member of the LSBA House of Delegates. He is a past chair of the Ethics Advisory Service. He received the 2005 LSBA Young Lawyers Sectionís Hon. Michaelle Pitard Wynne Professionalism Award.

He serves on the boards of directors of the Baton Rouge Bar Association (2012 treasurer), the Louisiana Bar Foundation, the Rotary Club of Baton Rouge (2012-13 president-elect), the Friends of Louisiana Public Broadcasting and on the board of trustees of the LSU Law Center.

Darrel and his wife, Shirley, have been married for more than 20 years and are the parents of two children.