Law Student Pro Bono Awards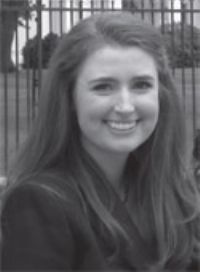 Lindsay E. Jarrell
Lindsay E. Jarrell is a 2009 graduate of LSU and a 2012 graduate of the LSU Paul M. Hebert Law Center. She has been an outstanding participant in the Law Center's Juvenile Defense Clinic. For the last three years, she has been a major leader in the Law Center's efforts to build a culture of pro bono service among its students.
As an undergraduate, Jarrell trained to become a nationally certified Emergency Medical Technician and became an advocate and street-level worker for HIV/ AIDS issues in post-Katrina New Orleans. She co-founded "AIDS Reach," which supports students and young people dealing with AIDS in the Greater Baton Rouge area. As a law student, Jarrell volunteered for many pro bono projects, including projects sponsored by Equal Justice Works, the Law Center's Public Interest Society (PILS), the student chapter of the Louisiana Association of Criminal Defense Lawyers (LACDL) and Volunteers in Tax Assistance. For the last two years, Jarrell served on the Student Executive Board of the Law Center's PILS, and also served as President of the Law School chapter of LACDL last year. As LACDL President, she organized a new program by which the chapter has been working with Families and Friends of Louisiana's Incarcerated Children ("FFLIC") to arrange for law students to interview children in juvenile detention centers throughout the state and compile data on how best to help those kids reintegrate with their communities and avoid future offenses. She has also helped to organize a joint program between LACDL and the Baton Rouge Public Defender's Office to put on the city's first annual "Expungement Day," which gave information about expungement, housing and job seeking to some 300 prior offenders.
Jarrell has worked at the Baton Rouge Public Defender's Office almost continuously since her 1L summer, first as a volunteer and later as a student clerk. She has accepted their offer to work full time after graduation.
---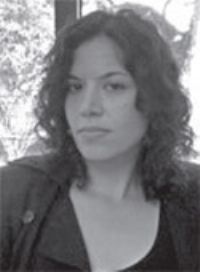 Andrea M. Agee
Andrea Maria Agee is a 2012 graduate of Loyola University College of Law. While at Loyola, Agee was a student practioner in the Community Justice Clinic and worked on a number of Fair Housing and constitutional policies involving the Freedom of Information Act and ordinances targeting juvenile rights. She also held several leadership positions and championed students of color and LGBT rights. Agee worked on improving the language access rights of New Orleans' immigrants and undocumented workers. She also clerked at Southeast Legal Services, specifically targeting issues affecting underserved populations.
Before attending Loyola, Agee received a Masters in Legal Administration at the University of Denver. While in Denver, she interned at the Colorado Women's Agenda where she promoted policies aimed at empowering low income women. Thereafter, she moved to Los Angeles where she worked on urban renewal projects and against Proposition 8.
Agee dedicates her award to the memory of her father, Robert B. Agee.
---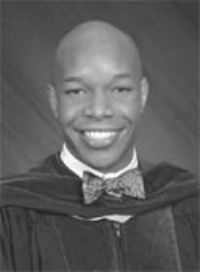 Jason L. Benford
Jason L. Benford is a 2012 graduate from Southern University Law Center in Baton Rouge. He obtained his undergraduate degree in Chemistry from Grambling State University.
As a law student, Benford has volunteered with the Baton Rouge Bar Associations "Thirst for Justice" and "Ask an Attorney" programs which provide legal advice for people in the Baton Rouge area. Benford has also volunteered with the Southern University VITA Tax Program where he helped prepare and file taxes. During the summer of 2011, Benford assisted the Southern University Law Clinic with their Summer Youth Program that brought minority high school students from around the southern states to the Southern University campus to learn about the law and legal careers. Other volunteer programs Benford has assisted in are the LSBA Diversity Conclave and the Martin Luther King Jr. Day of Service.
Benford is the President and Co-Founder of Southern University Law Center's Gay Alliance for Legal Equality and sits on the executive board for the Capitol City Alliance. He has worked in the Southern University Law Clinic first as a clinical volunteer in his 1L year and later as a legal fellow.
Benford was nominated for his pro bono volunteer work by Professor Donald North, Southern University Law Center's Clinical Education Director.
---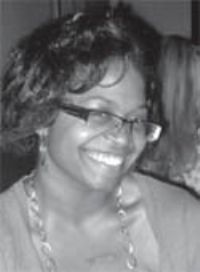 Ashley L. Banks
Ashley Louise Banks graduated from Tulane University Law School on May 19, 2012. Following her interest in public service engagement, Ashley moved from North Carolina to New Orleans to enter law school in the fall of 2009.
Banks has dedicated herself to both the Tulane Law and New Orleans communities. She engaged in pro bono activities throughout her law school career, surpassing Tulane's pro bono requirement. Through pro bono work, she gained a better recognition of the legal challenges and opportunities in New Orleans, and these opportunities have provided her with a great love of the city and of service.
During her first year, she worked as a 1L clerk with the Tulane University Legal Assistance Program (TULAP) to help provide free and low-cost legal services to members of the Tulane community. She found a true passion for pro bono service while working with the Southeast Louisiana Legal Services (SLLS). As a law clerk in the Family Law Unit, she worked with attorneys to help clients obtain custody of children, to enforce court-ordered visitation, to seek and obtain divorce, and to remove themselves from situations of domestic abuse and violence. In addition to school and community work, she was a member of the Public Interest Law Foundation and served as the 2010-2011 president of Tulane's Black Law Students Association.
Banks has recently accepted a position as a field attorney at the National Labor Relations Board, Region 11, in Winston-Salem, NC. She obtained her Bachelor of Arts in Political Science from Duke University in Durham, NC.
---